Unleash your desires and explore the world of Surrey Swingers. Embrace an exhilarating lifestyle where freedom and pleasure come together.

Surrey, just south of London, has a vibrant swinging scene where outgoing, easy-going individuals come together to indulge their wildest sexual fantasies. Experience unforgettable evenings at Surrey's swingers clubs, enjoy exciting sex parties and meet horny couples and singles who are eager to share your wildest desires.

From intimate encounters to exhilarating social events, Surrey has it all. Discover a world of passion, adventure and uninhibited pleasure. Surrender to the irresistible allure of the swinging lifestyle at Surrey and unlock new dimensions of pleasure and excitement.
Heathrow AbFab & Kestrel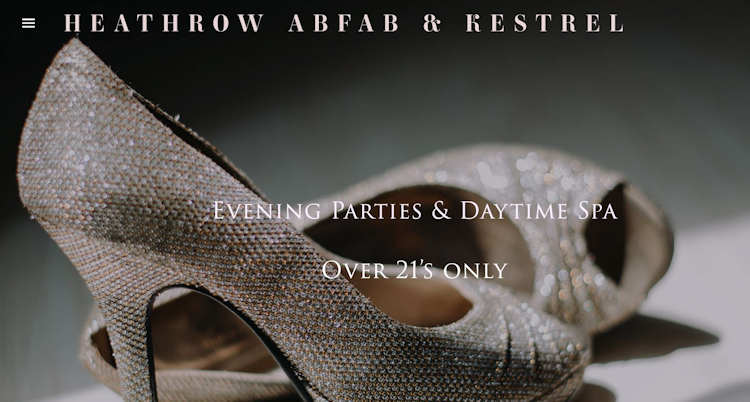 This world-class swinging club is a prominent destination in Surrey, offering two distinct experiences. AbFab, the main component, hosts two exhilarating party nights each week. Alongside AbFab, Kestrel Hydro offers a naturist spa experience, open six days a week. Strategically located close to Heathrow Airport, AbFab is a highly regarded club that meticulously maintains a sophisticated ambience within its opulent facilities. Party nights take place every Friday and Saturday from 9.30pm to 3am, with single men only admitted on Fridays. Before 11pm, the front desk is buzzing with activity as new members join, undergoing a thorough screening process that includes the presentation of two forms of ID. Each member is then given a guided tour to ensure a seamless integration into the club's vibrant atmosphere.
422 Bath Road,
Longford,
West Drayton,
UB7 0EB
heathrowabfab.co.uk
As an officially licensed venue, they are pleased to announce that their bar is now open and fully operational, ensuring that your evening is nothing short of enjoyable. They conveniently accept various forms of payment including cash, card and contactless options. To comply with security regulations, guests arriving with drinks are kindly requested to either return them to their vehicle or securely store them in the lockers available at reception. Please understand that they are obliged to carry out random checks, which may include asking permission to search guests for everyone's safety. Please do not be offended as this is done to maintain a safe and secure environment. It is important to note that their licensing conditions require the last orders to be placed by 2.30am.
Surrey Swingers Clubs
Woking
Guildford
Walton-on-Thames
Ewell
Esher
Camberley
Mistress Larynda from Caterham – Age 38
I am a DOMINANT woman, who enjoys training men on how to be a loyal and submissive man, ready to please his partner and how to live the alternate BDSM lifestyle.
Swinger Couple from Staines – Male 28, Female 22
Here to find a third to have some fun with us! It's not our first rodeo and we enjoy playing with another woman or couple. Let's go for a drink and see where it takes us.
Search Thousands of Swingers in Surrey, Redhill, Leatherhead, Epsom and Weybridge.